© Fibre-Zone Limited, St. Kitts


Fibreglass solution for an antique copper
February 2014
One of our most recent projects came along when Christophe Harbour asked for
our assistance with an old copper that was going to be used as a landscaping
ornament. Unfortunately the copper had a big crack along the side and needed a
liner so that it could hold water. Using several layers of fibreglass and pigmented
resin, Fibre-Zone lined the interior of the copper seamlessly.

Did you know?

Most fibreglass pools can easily be
fitted with a tanning ledge and
water features. Tanning ledges are
great for sunbathing. They have just
enough water to keep you cool while
catching those rays!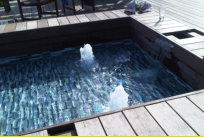 Did you know?

Fibreglass pools are a lot cheaper to
run and maintain than concrete or
vinyl liner pools. The fibreglass
surface is inert, which means that it
does not degrade or interact with
the water in the pool. The smooth
surface makes for easy cleaning, but
it also requires a fraction of the pool
chemicals compared to concrete or
vinyl liner pools. The maintenance
savings could easily run a few
thousand dollars per year!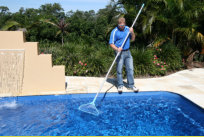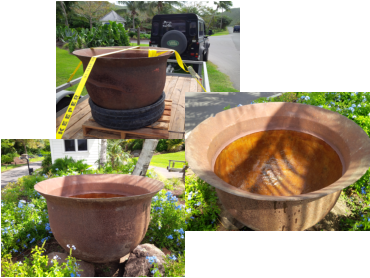 Four Seasons Resort Estates Nevis receives 4 WTPs
December 2013
One of valued long-standing customers, Four Seasons Resort Estates Nevis, just
took receipt of 4 brand new wastewater treatment plants to suit the beautiful
villas under construction. All four tanks were delivered to the St. Kitts port for
onward transportation to Nevis.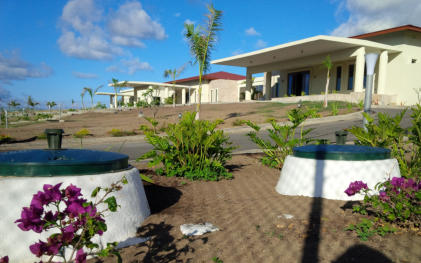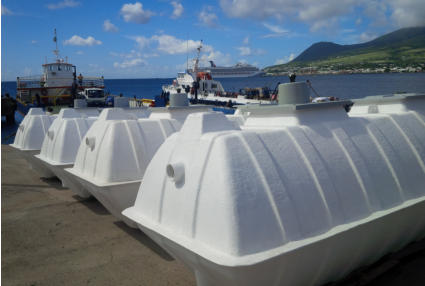 Did you know?

Chopped strand mat consists of
loose fibreglass strands that are held
together by a chemical binder that
dissolves in polyester or vinylester
resin. This is what makes chopped
strand mat suitable for moulding
because it becomes pliable and
forms easily into the shape of the
mould. Don't use epoxy resins
though! The chemical binder in the
mat does not get dissolved by epoxy
and will prevent the resin from
adhering to the fibres.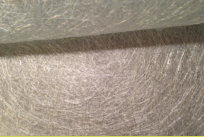 Did you know?

Homeowners can

add value

to their
property by installing a pool.
Especially in warm climates,
investing in an in ground pool
increases the desirability of your
home and resale value. As a rule of
thumb, spend up to 8% of your
current property value on an in
ground pool. Some of the key
factors that will help to get your
investment back is to have a pool
that remains in great shape and
that doesn't cost an arm and a leg
to maintain during the years that
you own it. This is why a quality
fibreglass pool is a good
investment. Money aside, the
laughs, relaxation, family time, and
teaching your kids how to swim are
all priceless!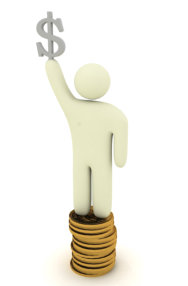 News
Clever positioning of fibreglass tanks
April 2014
Razo Construction Inc. recently demonstrated that wastewater treatment plants
don't need to be an eyesore or landscaping nightmares. Fibreglass glass tanks
have a clear advantage over concrete tanks as plant roots cannot penetrate the
tanks. This means that you can safely install a tank near a planted area which
forms a natural barrier against traffic. Whether you have a concrete or fibreglass
system, you should always avoid vehicles driving over tanks, and sometimes this
can be tricky. David di Rienzo overcame this issue at one of his construction sites
by positioning his plant between some trees. Although the general area is utilised
as a parking lot, the trees will naturally prevent cars from driving over the tanks.
Trees and plants will also nicely camouflage the system's manholes without
interfering with the integrity of the tank.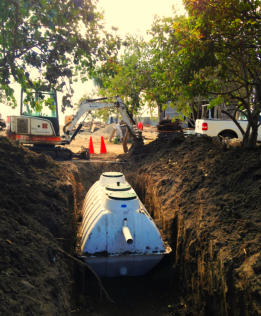 Pool installation in Nevis.
December 2013
The year closes on a high note with the installation of a beautiful fibreglass pool
in Nevis. The customer fell in love with the line of Leisure Pools swimming pools and
decided to opt for an Elegance 33 in ebony blue. Our team along with the customer's
plumbing and electrical team installed the pool in less than two weeks.
Commercial WTP commissioned at private jet terminal
January 2014
The new year is off to a "flying start"! Our first installation of 2014 is a
commercially rated wastewater treatment plant serving the new private jet jet
terminal at the Robert L. Bradshaw International Airport. Consisting of three
1500 USG tanks and twin aeration, this system is ready to receive more guests in
St. Kitts!