© Fibre-Zone Limited, St. Kitts
Leisure Pools Composite Armour
TM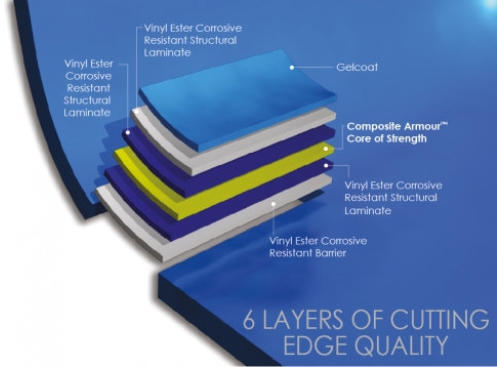 Leisure Pools Composite Armour™ is totally new technology in
composite swimming pool manufacturing. This patented
technology is designed to significantly reinforce the composite
swimming pool with a strategically integrated laminate that
consists of a blend of Dupont™ Kevlar®, Carbon Fiber and
Basalt Fiber. We call it our Core of Strength.
By using Composite Armour™ in the pool shell laminate, we
have been able to achieve tremendous improvement in flexural
and tensile strength compared with normally constructed
fiberglass pools.
Leisure Pools patented Composite Armour™ is available on the
entire Leisure Pools range of swimming pools.
Testing shows that a Leisure Pools Composite Armour™ Full
Vinyl Ester Resin Swimming Pool is 111% stronger than a
standard fiberglass swimming pool.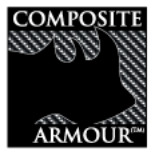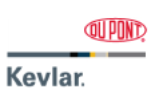 So why is it important to have improved flexural and tensile strengths? Well, with changing weather conditions we are exposed to
greater extremes of weather from floods one year to droughts the next. As a result, when we have floods the ground swells and
when we have droughts the ground contracts. As a result, anything installed in the ground is exposed to extremes of ground
movement.
Leisure Pools have recognised this and with the use of the Composite Armour™ Core of Strength we are providing additional
flexural and tensile strength properties through the use of high performance fibers such as DuPont™ Kevlar®, Carbon Fiber and
Bassalt Fiber to better withstand these ground movement changes.
Remember, it is all about safeguarding your investment both in the swimming pool shell itself and all of the investment you make
in finishing the area around the swimming pool with paving, decking and landscaping.
DuPont™ Kevlar® is a registered trademark of DuPont™
Benefits
Vinyl Ester Resin vs Polyester Resin
Leisure Pools has a patent pending to be the only composite fiberglass swimming pool manufacturer to use Vinyl Ester Resin for
each layer after the gelcoat color layer.
Standard fibreglass swimming pool manufacturers may use one layer of Vinyl Ester Resin and then multiple layers of cheaper
polyester resin in order to reduce overall build costs.
So what are the differences between Vinyl Ester Resin compared to a Polyester Resin:
Vinyl Ester Resin
Polyester Resin
High quality expensive resin
Cheapest resin available
High corrosion resistance
Poor corrosion resistance
High strength properties
Poor strength properties
High resistance to micro fracturing
Poor resistance to micro fracturing
High resistance to shrinkage
Poor resistance to shrinkage
There are numerous technical websites that will go into detail regarding the respective resin and given the investment of a
swimming pool it is worth spending 5-10 minutes to do your own research.
Full Vinyl Ester resin construction
Leisure Pools manufactures each composite fiberglass swimming pool using Corrosive Resistant Vinyl Ester Resin for each layer
of the swimming pool construction (except the gelcoat color layer). As a result of using Corrosive Resistant Vinyl Ester Resin for
each layer of the swimming pool Leisure Pools is able to offer a Lifetime Structural Warranty and Lifetime Structural Osmosis
Warranty, making it the best available Warranty on the market today.
By way of background, standard fiberglass pools are made up of a number of layers being:
1.
Gelcoat Color Layer
2.
Corrosive Resistant Vinyl Ester Resin with Fiberglass Layer
3.
Structural Polyester Resin with Fiberglass Layer
4.
Polyester Resin Finishing Layer
One of the key layers that have been introduced over the last 20 years has been the use of a Corrosive Resistant Vinyl Ester
Layer. Vinyl Ester Resin is a high performance resin that provides improved strength properties and inhibits water penetration
into the laminate, which is commonly referred to as osmosis.
Standard Pool Failures with Polyester Resin
Standard fiberglass pool manufacturers however only use Vinyl Ester Resin as one layer on the swimming pool as Vinyl Ester
Resin is generally double the cost of a Polyester Resin, which is a cheaper resin used to provide bulk to the swimming pool.
Unfortunately, even with this one layer of Vinyl Ester Resin, osmosis has still on occasion appeared and swimming pools have on
occasion failed using this standard manufacturing method. This may have been because manufacturers attempt to use as little
Vinyl Ester Resin as possible given it is generally double the cost of the cheaper Polyester Resin.
A swimming pool is a large investment so in order to eliminate the risk of failure Leisure Pools do not take any short cuts and
have a Patent Pending to be the only company able to offer a composite fiberglass swimming pool with a full Vinyl Ester Resin
Construction.